Wahahaahah!!
I bet you Doodlers thought I was preggers!! *giggle*
No no no… 🙂 I'm planning to wait until the little Chempedak is at least a few years older before we start trying for another one. I want to give her enough attention and concentrated love before having another baby around. Don't get me wrong, I would love to have another one, just.. not yet.
So, what's with the title? Well, since mid-year, I've been getting lovely news from my friends that they are expecting an addition to their little families. Being first time parents, I can imagine the avalanche of questions and insecurities they have as I too once felt before.True that information can be found at the tip of your fingers, what with the Internet and all, but with so much out there, where do you start?
Throughout my journey as a first time mom, I poured out all about my experience on this little blog of mine. Apart from that, I also compiled a list of important things to note for my next pregnancy. I've been sharing these notes with my friends and I think it's time I should share it here. Who knows, some day it might come in handy for you Doodlers too 🙂 Remember though, every pregnancy is different so what worked for me might not work well with you, vice verca.
Disclaimer : Do take note that I am no professional and by no means should you take these tips and tricks above what your doctor says 🙂


Food
Folic Acid
Remember to take folic acid daily. It's very important for the development of baby's brain and spinal cord.
If you can stomach it, take one table spoon a day. Apart from that, starting from now, you should apply it on areas that are prone to stretch marks. So, I recommend that you slather it all over your stomach, thighs and boobies. Trust me, IT HELPS! All that cocoa butter nonsense yang jual kat kedai tuh mahal je lebih. Olive oil is the best. Remember to apply on your boobies because not only it will help avoid stretch marks, it'll also help avoid cracked nipples when you start nursing your baby later on. Have to start from now now now 😀
Very healthy, it also provides folic acid
If you feel nauseous try drinking honey mixed with warm water. If you're down with the sniffles take honey, lemon & warm water. Try to avoid unnecessary medication.
Pomegranate (

buah delima)

 
High in antioxidants, are good sources of vitamin B, C, calcium and phosphorus. Also rich in iron!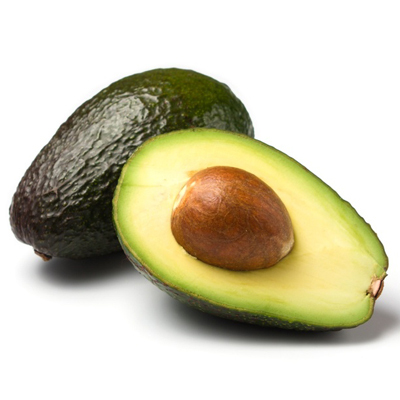 Dragon fruit (the red one, NOT the white one)
Rich in vitamin C, as well as carbohydrate, folates, carotenes and fiber, which are particularly good for pregnant women
Take it in whatever form you can. I hate milk, so I ended up drinking yoghurt drinks instead
Brain food, so include salmon/cod in your weekly menu if possible.
AVOID
 : Pennywort leaves (
ulam pegaga
), pineapples and too much oranges. NO NO NO to gassy drinks. No matter how much you like boiled cockels (
kerang rebus
), try not to indulge during pregnancy, not good
I subscribed to several pregnancy websites since different sites have different ways of conveying information. Just sign up to their pregnancy update mailing list and they'll email you weekly progress on your growing bump, hehe.. Easy peasy 🙂
Here are the best ones (from my point of view) :
5.
AlphaMom
(my all time favourite!!! This woman's weekly pregnancy journal is HILARIOUS!!)
Al-Quran 
When you're entering your third/fourth month of pregnancy…
For the Muslim mommies, kalau rajin, amalkan baca:
Surah Yusuf
Surah Maryam
Surah Luqman
Surah Taubah
I was kind of on the lazy side when I was preggers (ok, A LOT on the lazy side) So what I did was, at the office, I'd grab my headphones and put them over my belly, volume on slow and log on to my favourite online Quran reciter.
Hahahahah, you could say that I cheated but at least my growing baby still heard the beautiful versus of the Quran day in and day out 😀
Also, whenever you can, you (and your husband) should recite surah Alamnashroh (
what is it called? surah Ash Sharh I think?) and
sapu kat perut
. When the baby is born, recite the
surah
and
hembus kat ubun
baby.
Alright! I think that's about all I can share with you Doodlers for now 😀
Remember that it's important to stay healthy, be happy and ignore whatever stuff that stresses you out.
Get your husband to be involved as much as he can, sign him up for the email subscriptions as well. Support from the husband is very very important 🙂
All the best to all the mom-to-be out there!
Lots of hugs,
-me-